"I do take care of hair, beard and skin first of all because I know them and I treat them according to their features and health condition, and often also according to client's health condition and mood. A head, a face is the expression and also the perfect essence of a man's life. So I get it,  understand it and process it based on my humble art, giving my client his perfect expression".

(Franco Bompieri, Antica Babrieria "Colla" Ovvero della salute dei capelli, Feltrinelli, 1980)
Antica Barbieria Colla method dates back to 1904; true to the Italian tradition, it has been standing out for more than one hundred years as opposed to trends of the moment.
Such a method is based on a fundamental assumption: placing beard and hair at the heart of the job and studying them, in order to ultimately benefiting them. This is the premise of the daily quest for tradition and uncommonness featuring Antica Barberia Colla method and products.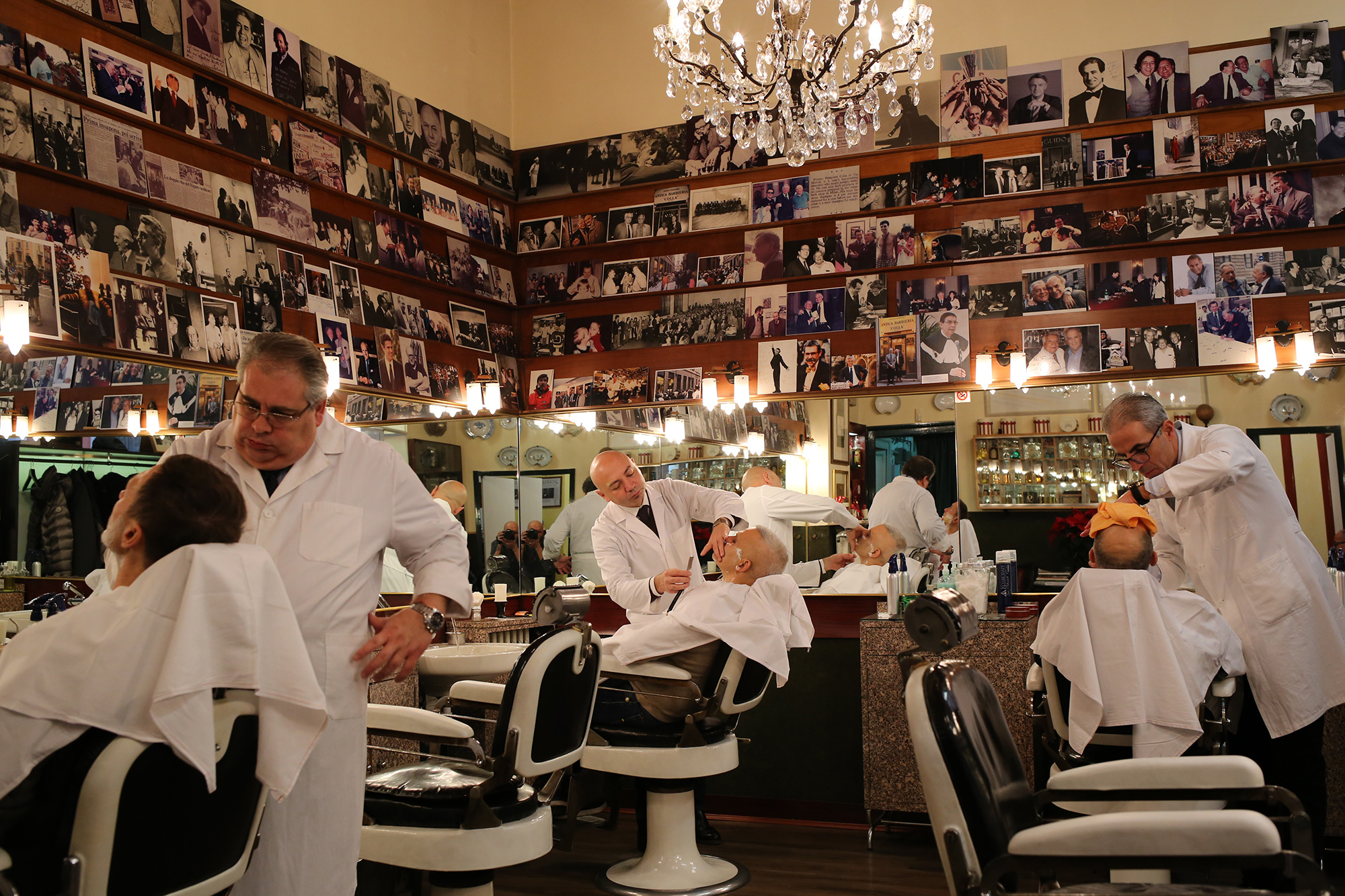 The Professional Academy has been created to give barbers the opportunity to know Antica Barbieria Colla philosophy and style and learn the traditional methods kept for more than a century inside the walls of the Milanese barbershop as a proof of the hard work among prestigious heads.
The unique and exclusive training offered by Antica Barbieria Colla is a journey through Italian art, history and craftsmanship, allowing to join a professional niche expressing expertise and high-profile service. Trainers are very experienced professionals, true Art Masters passing on the rituals for products use and the refined and skilful techniques for hair and beard cut and shaving.
The courses, offered at basic and advanced levels, involve a limited number of participants and always include a practical activity overseen by an Art Master.
For more information about Antica Barbieria Colla Professional Academy do not hesitate to contact us.