The application of an aftershave milk is an essential step to be taken after shaving, a phase that is of considerable importance in order to moisturize and flush the skin optimally.
In fact, just a few drops of aftershave milk are enough to prevent irritation caused by the passage of the blade, but also to counteract possible redness.
Choosing the right aftershave, however, may not be easy, especially if the goal is to tailor a specific product to individual needs.
How to choose the aftershave: all the types
There are aftershaves available on the market characterized by various formulations:
aftershave lotion, with a very liquid consistency and usually astringent effect, generally suitable for oily skin;
aftershave gel, easy to absorb with a cooling and soothing effect;
aftershave milk, perfect for providing hydration and preventing redness that can occur after shaving, easy to apply due to its light, non-oily consistency.
The choice of aftershave, moreover, is also based on its particular fragrance. Products based on natural extracts, for example, boast a delicate but persistent essence that makes the application of the product even more pleasant.
Aftershave milk: benefits and products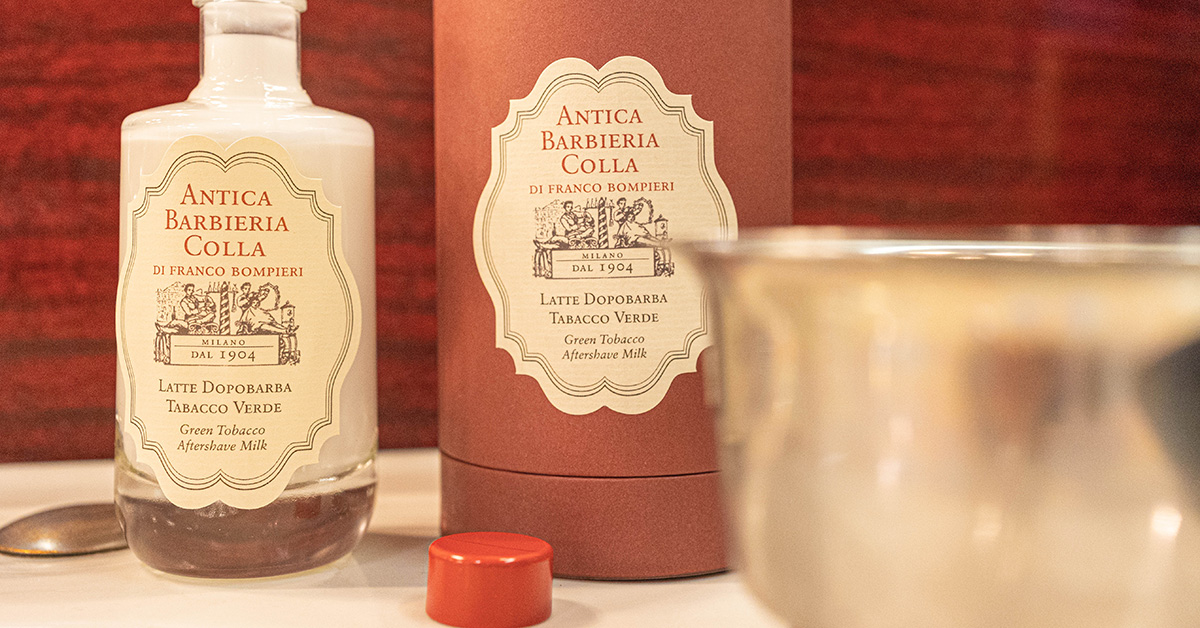 Focusing on aftershave milk, what is most appreciated by those who choose to use it is certainly the formulation that is halfway between liquid and creamy, ideal for those looking for a light product that can be applied quickly and makes the skin soft and silky, all year round.
The aftershave milk also helps to flush out even the most delicate and dry skin, giving a long-lasting feeling of well-being.
Antica Barbieria Colla offers different aftershave milks designed to meet different needs and preferences, products with different fragrances that have a common denominator: the artisanal formula, based on an ancient tradition:
Almond Oil Aftershave Milk: thanks to the presence of almond oil, it gives softness and hydration, reducing irritation and tightening pores at the same time;
Green Tobacco Aftershave Milk: in addition to calming, moisturizing and refreshing the skin, the product contains tobacco essence, extracted from the fermented leaves of the plant, which generates a feeling of warmth and well-being, giving strength and energy;
Red Sandalwood Aftershave Milk: The light, silky texture is complemented by the woody, exotic aroma extracted from red sandalwood, often used in aromatherapy to harmonize the senses.
Discover all of Antica Barbieria Colla's shaving and beard care products at the online shop.