To inaugurate this 2023 in a sparkling manner, Antica Barbieria Colla launches the first product of its Shining Men Beauty Collection. It's an absolute novelty, designed for all those who want to achieve a perfect shave by completing their beauty routine with an exclusive product: the Enlightening Aftershave Gel.
This Antica Barbieria Colla novelty was presented for the first time during the Sparkling Night event: an evening organised last 14 December by the commercial realities of Via Morone, in Milan, to celebrate Italian craftsmanship in all its forms.
Enlightening Aftershave Gel: softness and an extra shine effect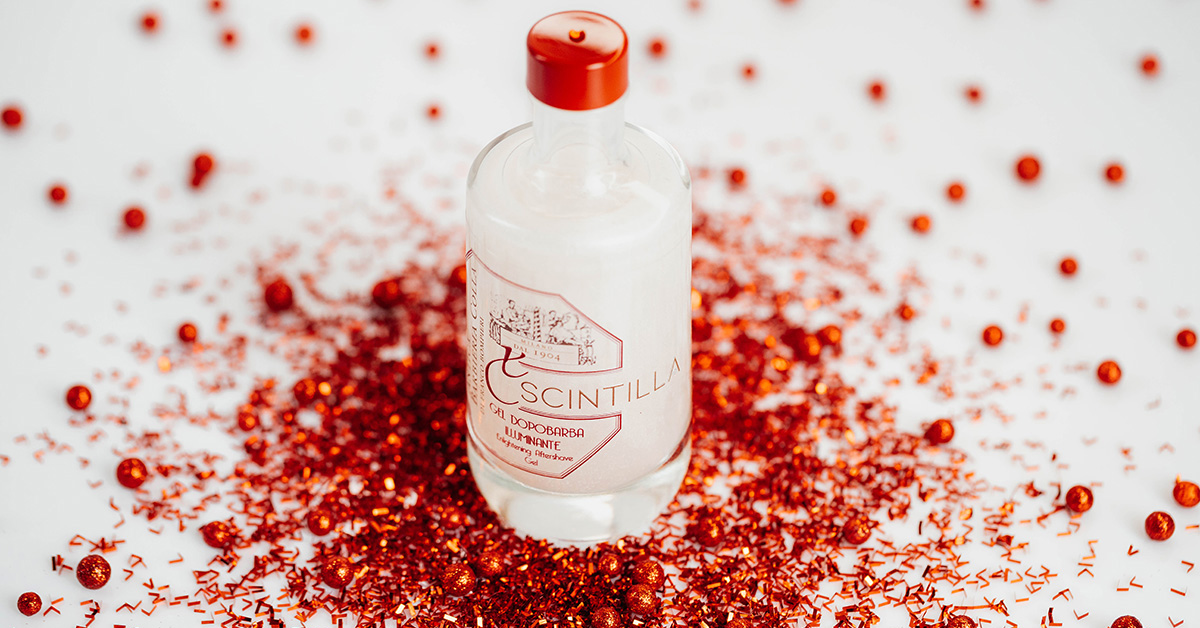 Created by Francesca Bompieri, owner of Antica Barbieria Colla, the Enlightening Aftershave Gel is characterised by an extra shine effect suitable for all skin types. Based on a formula that harnesses the benefits of aloe, apple extract, caffeine and witch hazel extracts, the Elinghtening Aftershave Gel has a very fresh consistency, ensures rapid absorption and offers daily benefits:
prevents redness and irritation caused by the razor, thanks to the presence of hyaluronic acid, which deeply moisturises the epidermis;
its silky texture helps to brighten the face and make it even, while also giving a pleasant sensation of freshness.
Responding effectively to the demand for hand-crafted products that combine the usual moisturising and emollient properties with an illuminating action, the Enlinghtening Aftershave Gel is a real must-have that transforms shaving into a complete beauty treatment.
For excellent results, it is also possible to precede the shave with a pleasant facial massage using our Almond Oil & Aloe Pre-Shave Cream, then continuing with the application of Almond Oil Shaving Cream to limit the aggressive action of the razor.
The new Enlightening Aftershave Gel is available, while stocks last, from 4 January on the official online shop of Antica Barbieria Colla and, again, at the shop in via Morone. It will also be possible, on request, to try the treatment in the barbershop.
Sparkling Night: Made in Italy craftsmanship on stage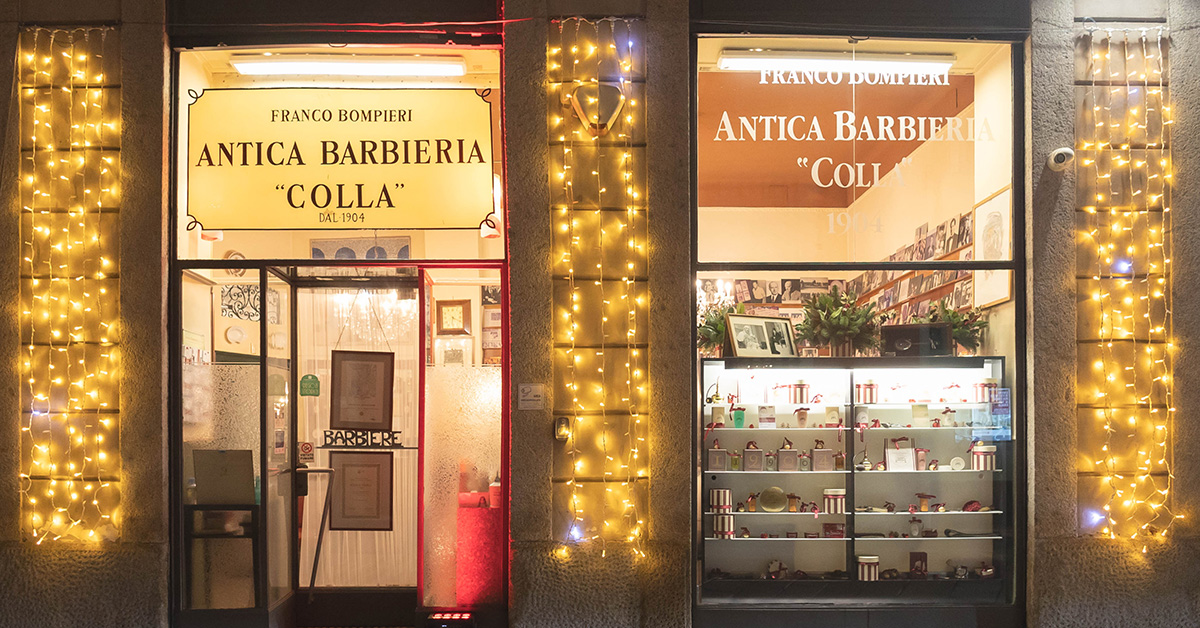 To celebrate the launch of the new Enlightening Aftershave Gel and the successes of the "Sparkling" collection, the architect and interior designer Sonja Vizzini – together with the shopkeepers of Via Morone – promoted the Sparkling Night event, staging a private dèfilé that featured:
the new Vizzini collection of screens covered in crystal and silk fabric
Daniela De Souza Couture's sparkling custom-made evening gowns made entirely by hand from the highest quality fabrics;
the precious jewellery handmade by skilled craftsmen in the Ghezzi workshop, which celebrates its 50th anniversary this year;
the red pret-à-pôrter by Valeria Ferlini.
For the occasion, the Englightening Aftershave Gel was presented in a precious packaging enriched with "Scintilla" details, the world's first collection of furniture covered entirely in Swarovski crystals, designed by Sonja Vizzini herself.