A fundamental ingredient of traditional shaving, shaving soap plays a crucial role in achieving an optimal result and preparing the skin for the passage of the blade.
An artisanal shaving soap, in particular, is made by hand following ancient recipes that call for the use of components that are predominantly of natural origin, while leaving aside chemical components that can prove aggressive to the epidermis.
When it comes to choosing a shaving soap, in fact, preferring artisanal variants always proves to be the most effective choice to rely on a delicate formulation free of potentially irritating elements, especially if you rely on recipes created ad hoc by experts in the field.
Artisanal shaving soap: features and benefits
Why is it worth opting for an artisanal shaving soap? Compared to mass-market products, this type of soap helps to soften the skin in a gentle way by moisturizing and creating a real protective barrier, which can facilitate the passage of the razor blade by zeroing the risk of irritation and redness.
Artisanal soap also ensures a delicate fragrance thanks to the presence of essential oils.
How to use shaving soap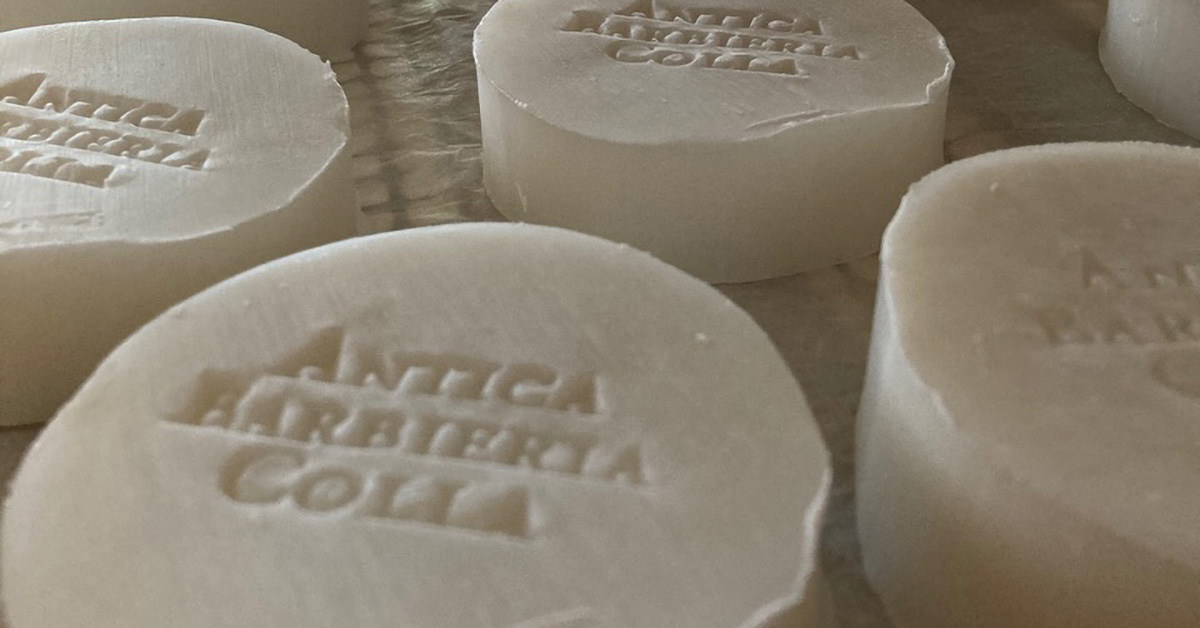 Shaving soap comes in a few variations, to be chosen according to individual shaving preferences:
the shaving soap, which has a solid consistency and on which you can rub the brush in order to generate a lather to be applied to the face before shaving;
the cream soap, easier to use always making use of the shaving brush previously moistened.
The next step is always the passage of the razor, which will glide over the face smoothly and gently.
Which homemade shaving soap to buy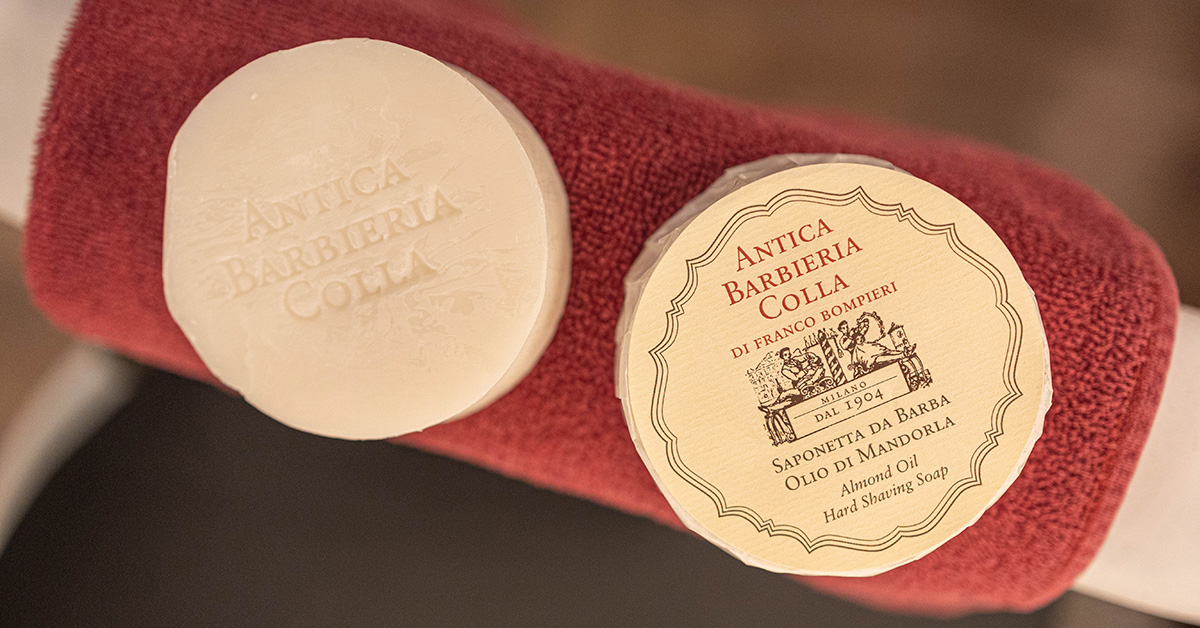 Among the shaving products created ad hoc by Antica Barbieria Colla, you cannot miss the artisanal shaving soap, available in two different formulations:
the Almond Oil Hard Shaving Soap, enriched with almond oil, which with its high content of unsaturated and polyunsaturated fats moisturizes and has an emollient effect on the skin, softening beard hair and creating the right conditions for shaving even in the case of the most sensitive skin;
the Almond Oil Shaving Cream, still prepared according to the traditional recipe from 1945, again taking advantage of all the beneficial properties of almond oil.
Discover all of Antica Barbieria Colla's products for traditional shaving on the online shop!