Hyaluronic acid is a molecule found in skin tissue that is necessary to preserve the elasticity and hydration of the epidermis. Although this substance is produced by the body throughout life, with advancing age the concentration of hyaluronic acid tends to gradually decrease causing the appearance of wrinkles and loss of firmness.
Fortunately, to remedy the physiological decline in hyaluronic acid production, it is possible to use skincare products created specifically to supplement this valuable element, ensuring optimal hydration for the skin.
All the benefits of hyaluronic acid
Hyaluronic acid proves to be a valuable ally for taking care of the skin of the face and body on a daily basis.
Men's skin, in particular, is prone to dehydration caused not only by age-related changes but also by the action of external agents, such as sun, wind, low temperatures, and pollution, which compromise the natural softness and smoothness of the epidermis.
The benefits of hyaluronic acid also occur during the delicate shaving phase, helping to prevent possible redness and to regenerate facial skin optimally.
Hyaluronic acid, in particular, boasts specific properties:
retains water molecules in the epidermis, keeping it soft and supple;
restores the water balance in the more superficial layers of the skin;
stimulates the production of collagen, a protein capable of ensuring skin firmness and turgor;
counteracts skin aging, filling in wrinkles and minimizing signs of aging;
soothes irritation caused by shaving, toning and granting a pleasant feeling of relief.
Hyaluronic acid on men's skin: products and tips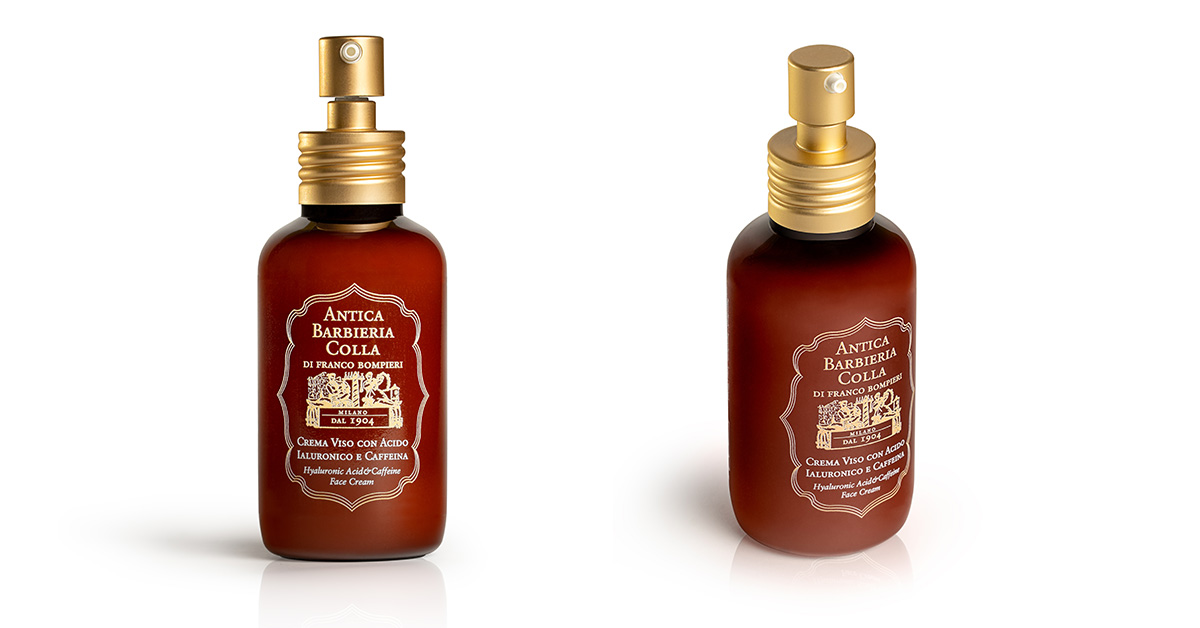 To make up for the loss of hyaluronic acid and ensure maximum hydration of the skin, it is very useful to set up skincare based on the supplementation of this specific component.
Aware of the benefits generated by hyaluronic acid, Antica Barbieria Colla has included this precious ingredient in the formula of some products designed for male skin care:
Hyaluronic Acid&Caffeine Face Cream, is based on the perfect combination of the two substances that act synergistically to moisturize, dispense volume, delay the formation of new wrinkles and tone for a long time;
Enlightening Aftershave Gel, boasts the presence of Aloe, Apple extract, Caffeine and Witch Hazel extracts that prevent the appearance of redness and irritation. Created in a limited edition in collaboration with Scintilla, the gel makes the most of the virtues of hyaluronic acid to deeply moisturize giving skin that is always glowing and even.