Antica Barbieria Colla beard and hair care line was not created for commercial purposes, but to perform the services we have been offering for over a century.
Every time I introduce the line to retailers, customers, agents, distributors, professionals, friends, relatives etc., I keep explaining this concept, surely turning out repetitive.
It's very important that this is understood because it's the underlying idea of all our products.
We have to start from here to understand what I am now going to say about our natural bristle shaving Brush.
I've got any kind of criticism, remark, question and judgment about this product.
So since it's finally possible, I'll explain in detail its value and the reasons behind our choices.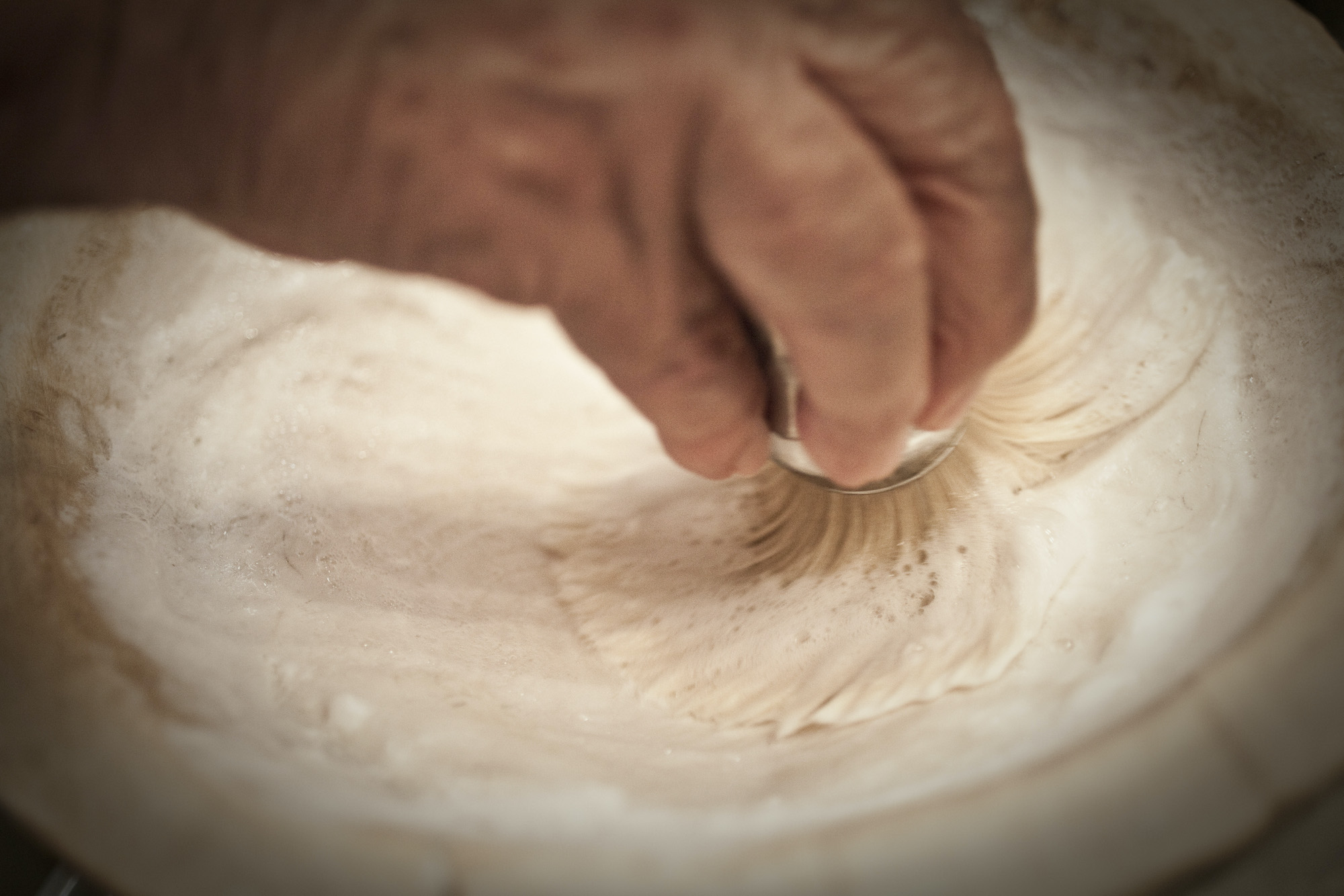 As you can read in its tagline in the dedicated section of our website, this is a professional, handmade brush; its ultimate purpose is to ensure the highest performance during the shaving service.
It's a countertrend choice compared to what it's usually found in the market, where most brands have badger bristle for its brushes, which are nice, shining, soft and as I am quite often told "very charming".
Although I do agree that aesthetic is important and badger is very fascinating, for us the pig bristle brush was the one and only to be launched in the market.
Why?
Because the pig bristle is firm, compact and resistant and it is the one we have been using daily at Antica Barbieria Colla for over a century.
Moreover:
1) The skin needs to be massaged (a lot) before shaving.
We start from a hand massage with the Almond Oil and Aloe Pre-Shave Cream, but then we have to keep massaging with the Almond Oil Shaving Cream and the brush, and you'll agree with me that hands pressure is different from the bristles one, especially if they are soft and tend to open like the badger brisles; this is why we use pig bristles, which are firm, compact and resistant as pointed out above.
2) When we spread the soap, the brush knot has to be as much ergonomic as possible in order to adapt to the face shape; besides, the firmest bristles are the shortest one.
For this reason, the tip of the knot gets manually cut by our artisans in a round shape which will allow our barbers to reach every part of the face and for us it's between 3.5 and 6.5 cm tall, not more.
3) Pig bristles last over time if treated right.
They don't weaken nor lose their resistance, so the brush lasts at least two years; by this time, if any problem is encountered due to production, Antica Barbieria Colla replaces the brush for free.
Nevertheless, to ensure your brush a long life you have to take care of it according to the instructions.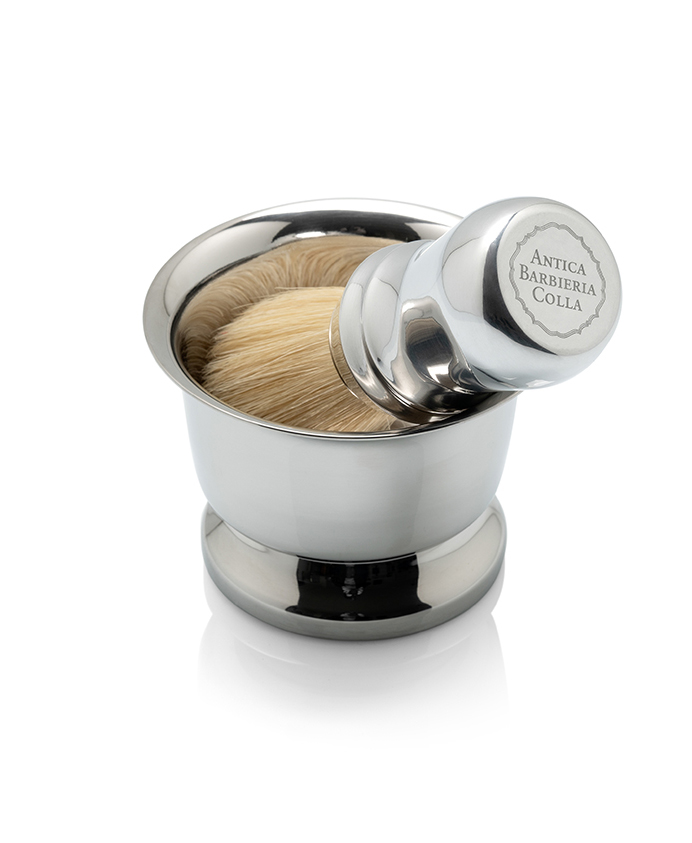 Before using it for the first time, leave it to soak in water so the bristles absorb it and get soft and elastic.
A clarification: online you can find some videos where my father, Franco Bompieri, says to leave the brush in the water for 3 days; to be honest, I have to publicly admit Franco tended to magnify things in his stories, 6 to 12 hours are enough for the brush to be ready.
Being it a handmade product, it has a slight adjustment period and it might lose some bristles the first times, but this is going to happen less and less frequently as using it.
Lastly, for the sake of clarity: it's an expensive product, but its price is due to its features and value.
We presumed to sell a different brush from the accessories usually found in the market; one can often fall into the trap of comparing it to alike items which are maybe cheaper just because they are synthetic and  industrial.