Valentine's Day is here again and couples, as tradition dictates, will experience an intense moment of love this evening. Whether it is a candlelight dinner, or a romantic moment to be lived within the four walls of the home, taking care of your appearance is essential. Especially for men who naturally want to look impeccable to their partners.
Antica Barbieria Colla has therefore thought of a series of tips to make your look impeccable, for an evening that is unlikely to be forgotten. And obviously with the products of its line, taking advantage of out latest active promotion: by purchasing two or more products, you are entitled to a new product in the practical 30 ml travel size format: find out all the details.
Try a New ABC Product
Until 27 February, "Try a New ABC Product", the new promotion of Antica Barbieria Colla, is active on the online store: by purchasing 2 products you receive a free travel size of your choice, while by purchasing three you get 2 travel sizes as a gift.
An opportunity not to be missed to buy your favourite products and discover new ones, receiving the practical and elegant travel sizes. To take part in the promotion, simply put 2 or 3 products of your choice from the hair, beard, shaving and cologne lines into your shopping cart, indicating in the "notes" field during check-out which products you would like to receive in travel size format.
Valentine's Day: which product should you use for an impeccable look
But which products should be used, for a truly flawless Valentine's Day look?
Scintilla, Enlightening Aftershave Gel in Limited Edition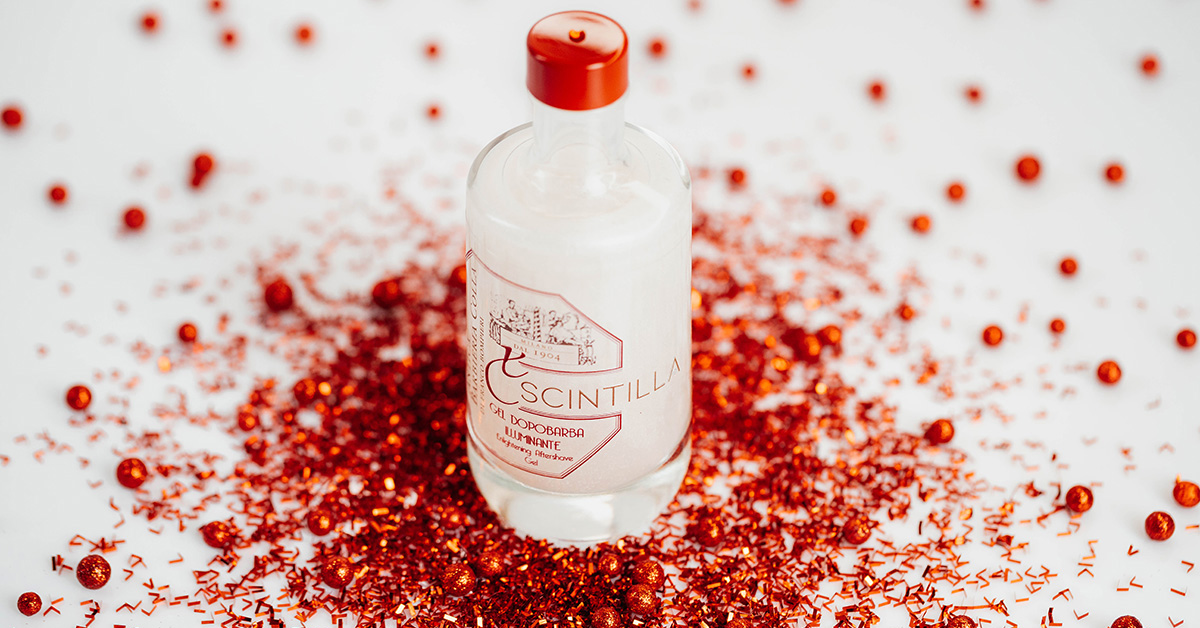 It is the first novelty 2023 from Antica Barbieria Colla and is finally available: the Enlightening Aftershave Gel, in the Scintilla Limited Edition, is a unique product created by Francesca Bompieri, owner of Antica Barbieria Colla, as the debut of the future Shining Men Beauty Collection.
Presented in precious "Scintilla" packaging and enriched with Swarovski crystals, like the furniture collection of the same name designed by Sonja Vizzini, the Enlightening Aftershave Gel is characterised by a silky texture and boasts an easily absorbed formula rich in active ingredients: aloe, apple extract, caffeine, witch hazel extracts.
For strong, healthy hair: Capsicum & Menthol Lotion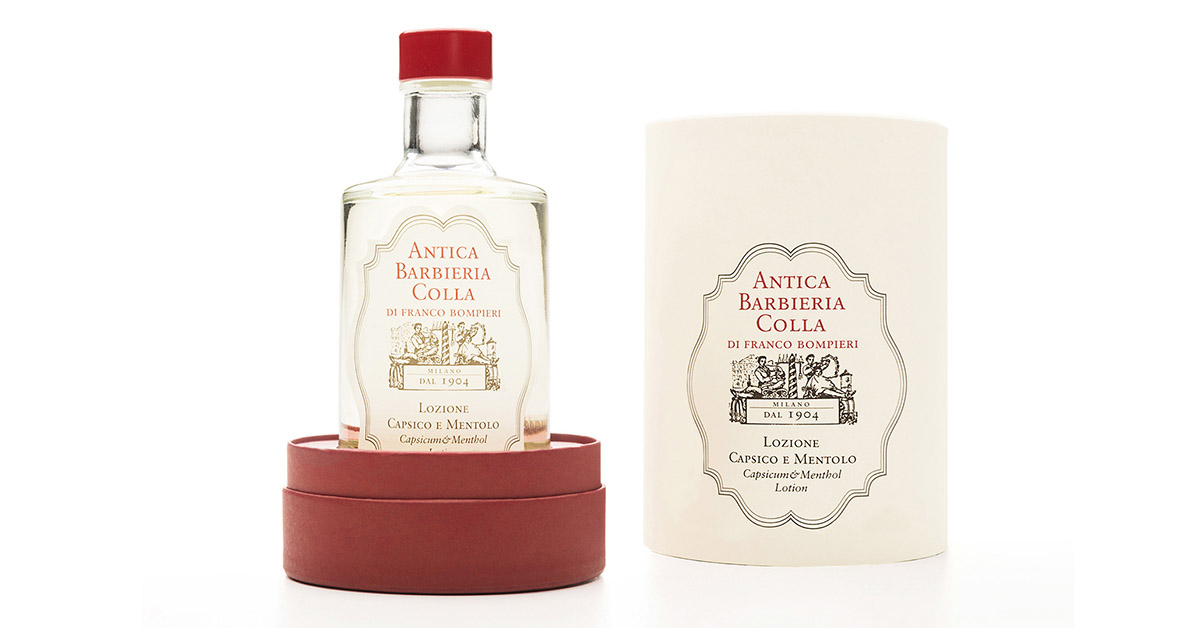 Characterised by its unmistakable fragrance, Capsicum & Menthol Lotion is one of Antica Barbieria Colla's best-selling products. Its composition was devised by Franco Bompieri to strengthen hair and promote its growth in a natural way. Massaging a few drops of lotion directly onto the still damp scalp can actually stimulate blood circulation.
Cologne 1: Sparkling and delicate fragrance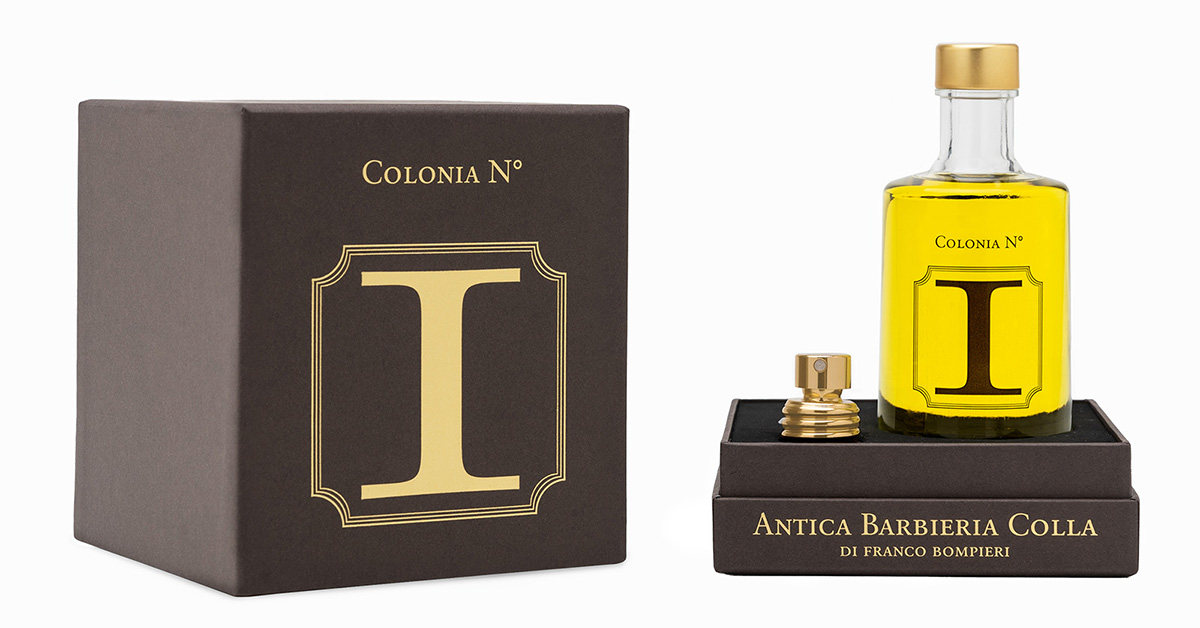 Perfect for those who loves citrusy fragrances, Cologne 1 is a perfect mix of sophisticated accords, floral notes, musk and patchouli. Among the colognes of Antica Barbieria Colla, it is also the most loved by the female public.
Perfect shave with Red Sandalwood Aftershave Milk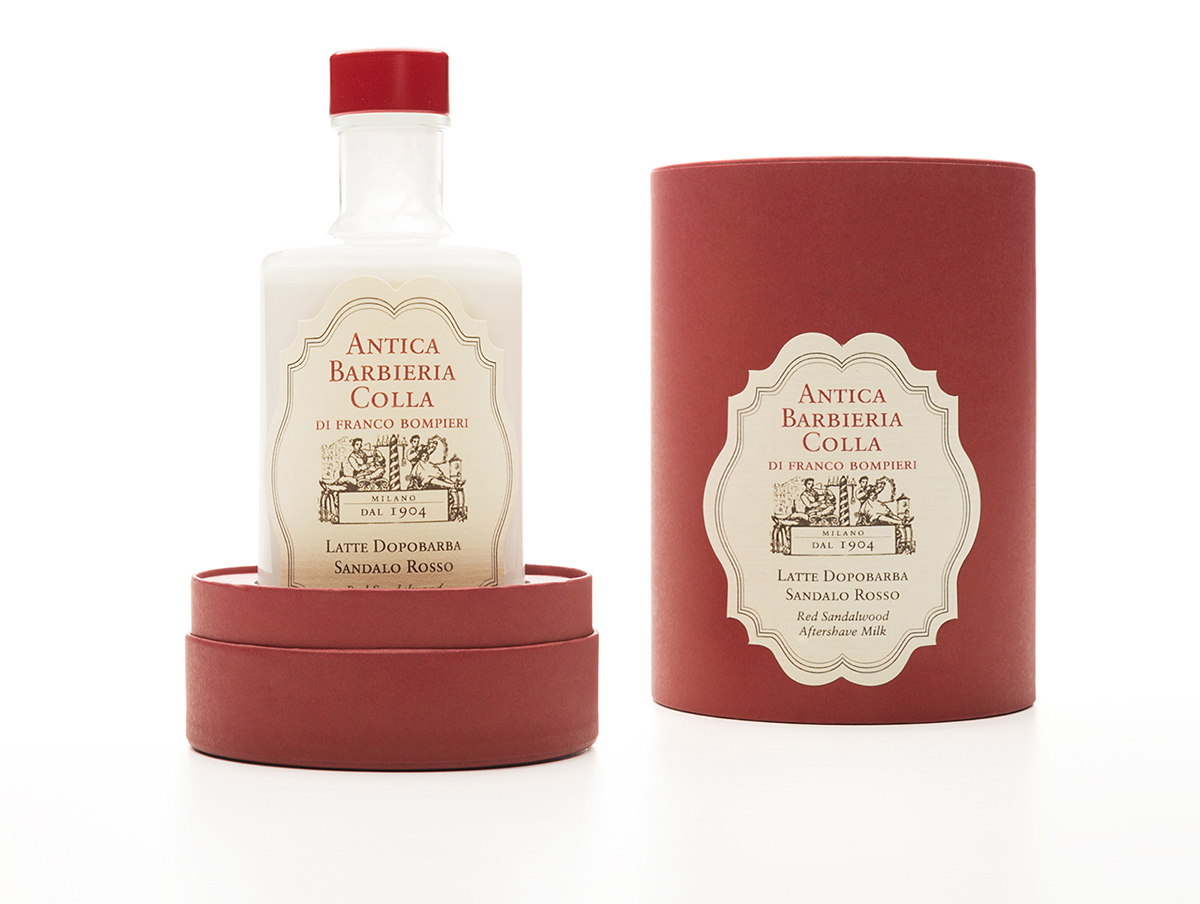 Excellent for reducing irritation after shaving, Red Sandalwood Aftershave Milk helps to tighten pores, calm, moisturise and refresh the skin. It is characterised by its intense and exotic aroma, extracted from red sandalwood.
A soft beard with Jojoba Oil Beard Conditioner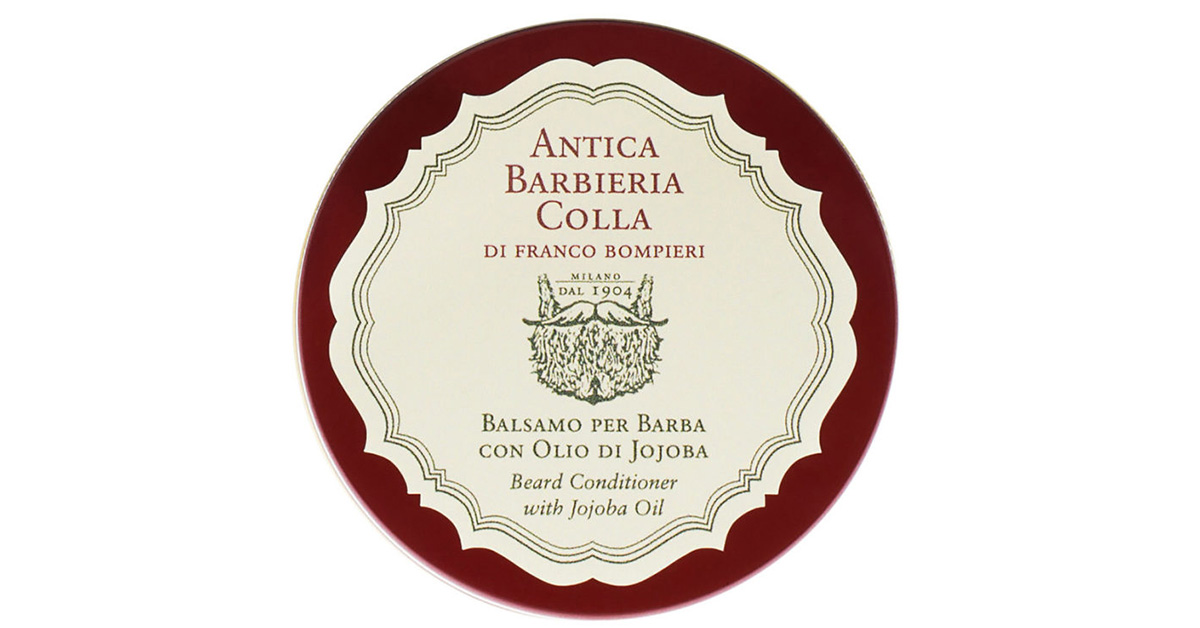 Jojoba Oil Beard Conditioner provides adequate nourishment for beard hair, helping to make it soft, shiny and easy to comb. The key ingredient is Jojoba Oil, a valuable source of vitamins and minerals such as zinc.