To ensure an effective but gentle daily deodorization, it is essential to use a product that is able to respect the physiological balance of the skin: the new Alcohol-Free Deodorant Spray from Antica Barbieria Colla's Men Skin Care Collection line is perfect for this goal, adapting perfectly to even the most sensitive male skin.
Designed precisely to meet the demand for artisanal products that can cleanse, moisturize and ensure optimal deodorization every day, the Men Skin Care Collection line also includes the Hair&Body Cleansing and Hyaluronic Acid&Caffeine Face Cream: a trio designed for those who want to take care of their skin through small daily gestures, counting on all the quality and experience of the ABC team.
Thanks to the offer active until April 25, 2023, you can buy all 3 products of the Men Skin Care Collection line at a reserved price and get the Antica Barbieria Colla hatbox as a gift.
Aloe and Spirulina Algae, a panacea for the skin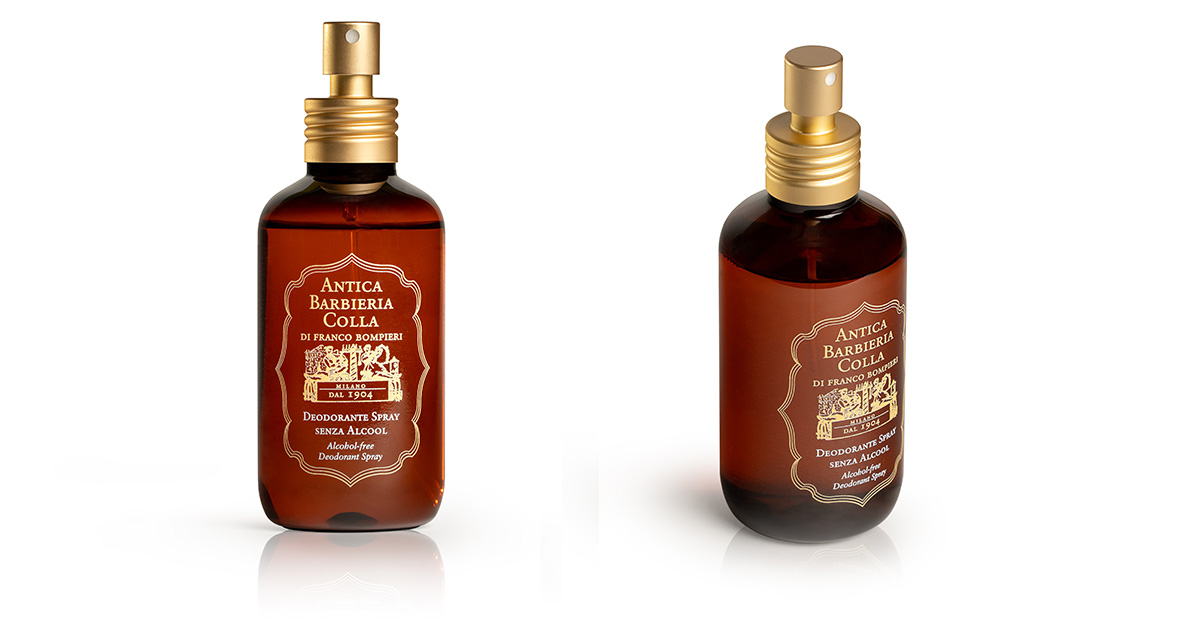 The anti-perspirant formula of the Alcohol-Free Deodorant Spray ensures perfect deodorization while respecting even the most delicate and irritation-prone skin.
Normalizing sweating, it gives balance and hydration thanks mainly to the presence of two key ingredients: Aloe and Spirulina Algae.
Aloe boasts a marked soothing potential, which is especially essential when using deodorant immediately after hair removal to avoid burning and irritation.
Spirulina Algae, on the other hand, is rich in antioxidants and is characterized by a high vitamin E content, offering a valuable contribution to reduce any itching and ensure deep hydration.
Tips for a gentle beauty routine
A beauty routine under the banner of hydration and gentleness should be based on the use of nonaggressive products, so as to respect the natural characteristics of the epidermis.
Here are some basic steps to take every day:
use a gentle cleanser for the face and body, such as Antica Barbieria Colla's Hair&Body Cleansing, which also has beneficial effects on the scalp, reducing itching and dryness;
apply a good moisturizing product to the face, such as Hyaluronic Acid&Caffeine Face Cream, which helps the skin stay hydrated for a very long time;
use an extremely gentle deodorant that ensures an anti-perspirant effect without neglecting underarm hydration, such as the Alcohol-Free Deodorant Spray created by ABC.
Stay informed about what's new at Antica Barbieria Colla by signing up for our newsletter.