Dry beard is an issue involving more and more men, also considering that for some years now the smooth and completely shaved look has no longer been in fashion. This is a problem occurring especially among those who have decided to wear a long beard, which we talked about in a recent update, and that can also lead to unpleasant consequences. Indeed, a dry beard could lead to skin irritation, flaking and even unattractive dandruff. Why does it happen and, above all, which Antica Barbieria Colla products to use?
Why is the beard dry?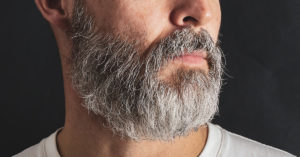 There are various reasons behind an excessively dry beard. The first, and easier to guess, is due to personal predisposition: the hardness and dryness of the beard is often defined on a genetic level and therefore varies from man to man. Yet, nutrition can also contribute, especially if it is poor in vitamins of groups A, B, C and E, but usually the most frequent reasons are other. These include:
Aggressive washing: washing using too aggressive products or, again, detergents not specifically designed for the beard, can cause hairs to appear dry and not very shiny;
Atmospheric agents: as it happens with hair, beard also suffers from the action of some atmospheric events, such as exposure to excessive sun, city smog, seasons with reduced humidity;
Lack of care: the beard must not only be shortened from time to time, in order to shape the growth, but also cared for regularly. In fact, it is necessary to brush it to avoid annoying knots and eliminate dust, dead cells and accumulated sebum;
Smoking: the habit of smoking, in particular that of cigarettes, leads to an alteration of hairs composition which, due to nicotine deposits, become drier.
Which products to use?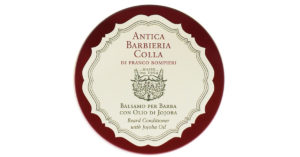 Luckily, many of these causes can be solved easily. Whether by improving your lifestyle, perhaps abandoning unhealthy habits, or by resorting to some specific products. Like those of Antica Barbieria Colla, specifically designed for beard care, thanks to over a hundred years of experience.
Darkwood Beard Shampoo: the beard should be washed at least once every couple of days. This shampoo by Antica Barbieria Colla is based on magnesium, capable of reducing skin irritation, limiting itching, controlling excess sebum, improving skin elasticity and making hairs softer and shinier;
Bitter Orange Beard Dry Oil: designed to soften, moisturize, restructure and brighten the beard, a perfect solution even for those with particularly bristly hairs;
Jojoba Oil Beard Conditioner: ideal to soften the beard since it is rich in nutrients. Jojoba oil has in fact been known since ancient times for skin, hair and beard care thanks to its high concentration of vitamins, in particular E. Its composition also recalls human sebum and offers therefore adequate nourishment for both the skin and the beard itself.