For those who prefer a shaved cut as well as for those suffering from baldness, taking care of the scalp should always be a priority. In summer, in particular, there is often a tendency to overlook the importance of protecting the shaved head from the sun's rays, an essential requirement that keeps it safe from sunburn and greatly reduces the risk of developing skin diseases.
Even for men with shaved heads, therefore, it is very important not only to be able to rely on a shampoo for shaved hair that provides cleansing and hydration, but also to always have a sun cream specifically for this delicate area of the body
Why it is essential to protect the scalp
It is not only the skin of the body and face that is constantly exposed to damage from the sun's rays, especially when outside temperatures are high. The scalp, in particular, represents one of the most sensitive and delicate areas, so much so that it is highly exposed to sunburn and sun erythema.
The need to take appropriate precautions unites people characterized by different phototypes, partly because the scalp is characterized by a pronounced production of sebum and considerable sweating.
A good sun cream with a specific SPF is necessary not only in the presence of a completely shaved head, but also if the shaving is present only laterally or posteriorly localized on the nape of the neck.
Sun cream for shaved heads: which one to choose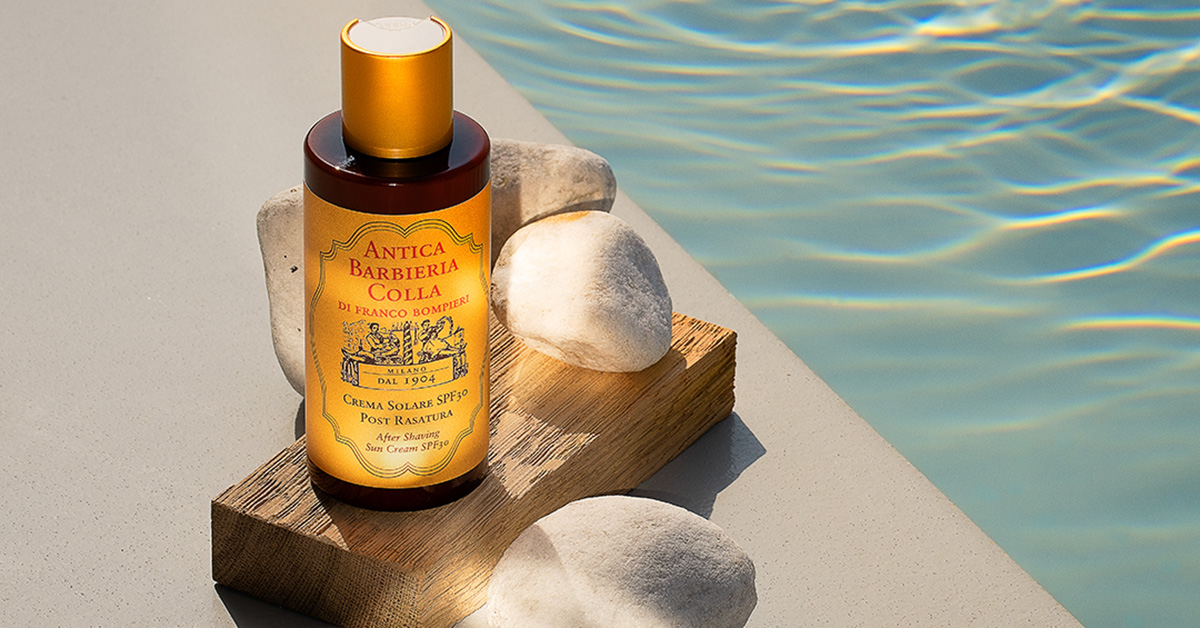 To meet the needs of men with shaved heads and, more generally, to offer maximum protection to newly shaved facial skin, Antica Barbieria Colla has created its After Shaving Sun Cream SPF30.
Thanks to the protection factor 30 and the special non-waterproof formula, the cream is light and tolerable precisely on shaved skin and scalp, which are very prone to irritation.
What makes ABC's After Shaving Sun Cream SPF30 special is the presence of aloe, oil of almond and wheat germ endowed with marked calming, softening and soothing virtues.
Simply apply the cream evenly before any exposure to the sun, renewing the application if you get wet or in any case every two hours.
Shaved head: the ideal beauty routine
While sunscreen is an obligatory step to protect the scalp after shaving, it is also useful to set up a specific beauty routine for shaved hair that is based on a few basic steps:
indulge in a scalp massage before washing, which is useful for reactivating circulation;
cleanse the scalp using gentle products, such as Antica Barbieria Colla's Mallow Shampoo, which relieves irritated scalp due to environmental and atmospheric agents;
apply ABC's Capsicum & Menthol Lotion, a real panacea for stimulating circulation and endowed with high cooling potential.