Regardless of the technique used, whether traditional shaving or Italian shaving, the moment dedicated to beard and facial care should always be characterized by relaxation and well-being, choosing the most suitable products to meet individual needs.
In fact, shaving should never be done in a hasty and sloppy manner, both to ensure maximum safety and to benefit from all the advantages that can come from an ad hoc treatment, especially if performed by experienced hands.
Focusing on the different shaving techniques, the traditional and Italian shaving variants always guarantee optimal results, however they differ in some specific aspects.
Traditional shaving: how it works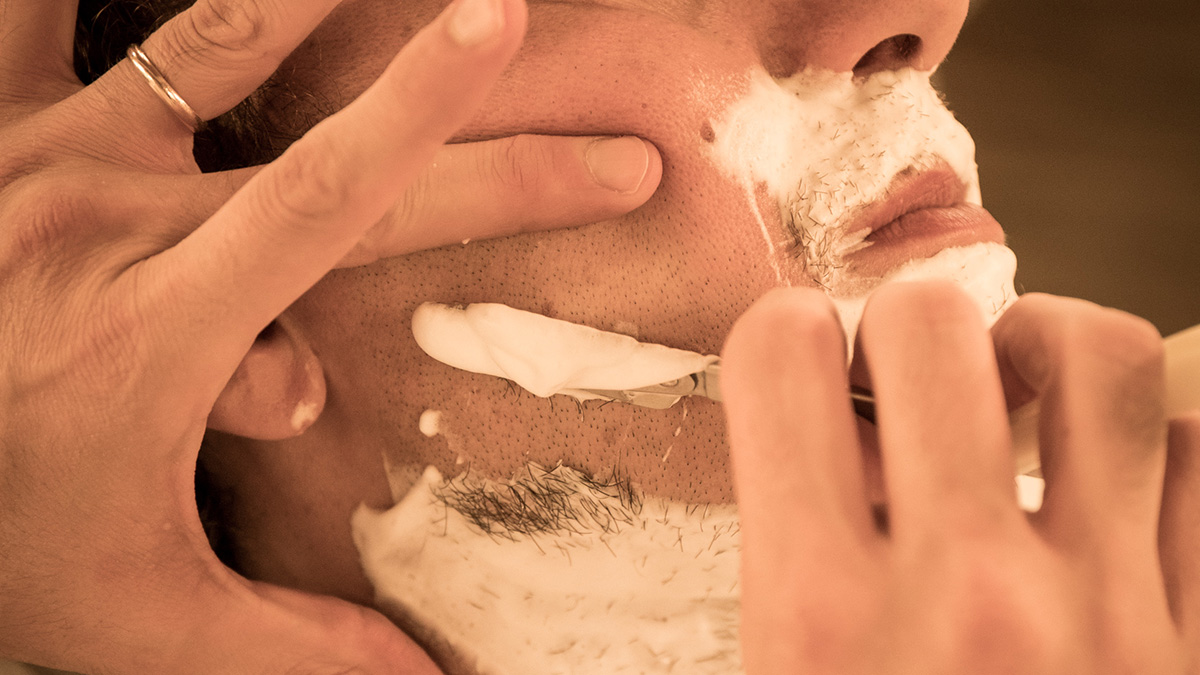 Traditional shaving has very ancient origins and is basically based on the use of water, shaving foam or soap and brush, razor and aftershave.
The tool used for shaving, in particular, can be the safety razor or the straight razor: the former is specially designed to protect the skin from possible cuts by creating a minimum distance between the blade and the epidermis, while the latter requires considerable skill and handling.
Italian shaving: steps and products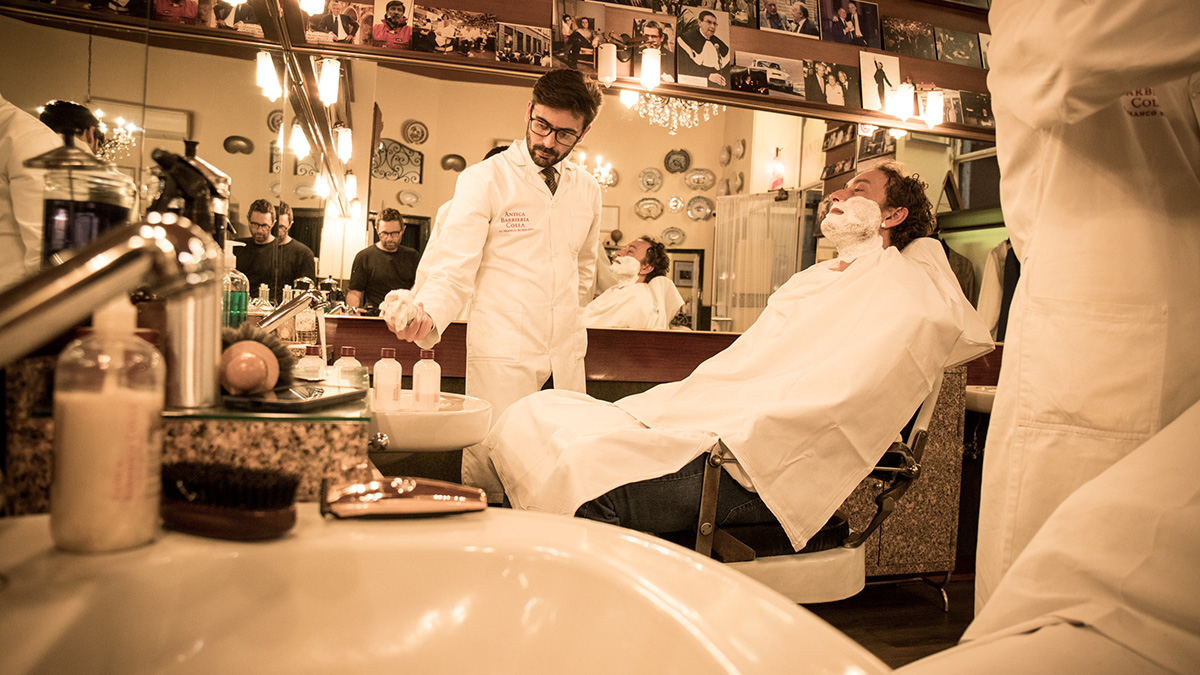 Italian-style shaving, practiced at the Antica Barbieria Colla workshop since 1904, is a longer and more elaborate treatment aimed at generating numerous benefits. This technique consists of several phases:
massage with pre-shave cream;
application of a warm cloth to facilitate the opening of the pores;
application of shaving soap with a special brush, making circular movements;
shaving;
soothing massage with aftershave and placement of a warm cloth on the face, followed by the final massage with aftershave milk.
How to achieve a perfect shave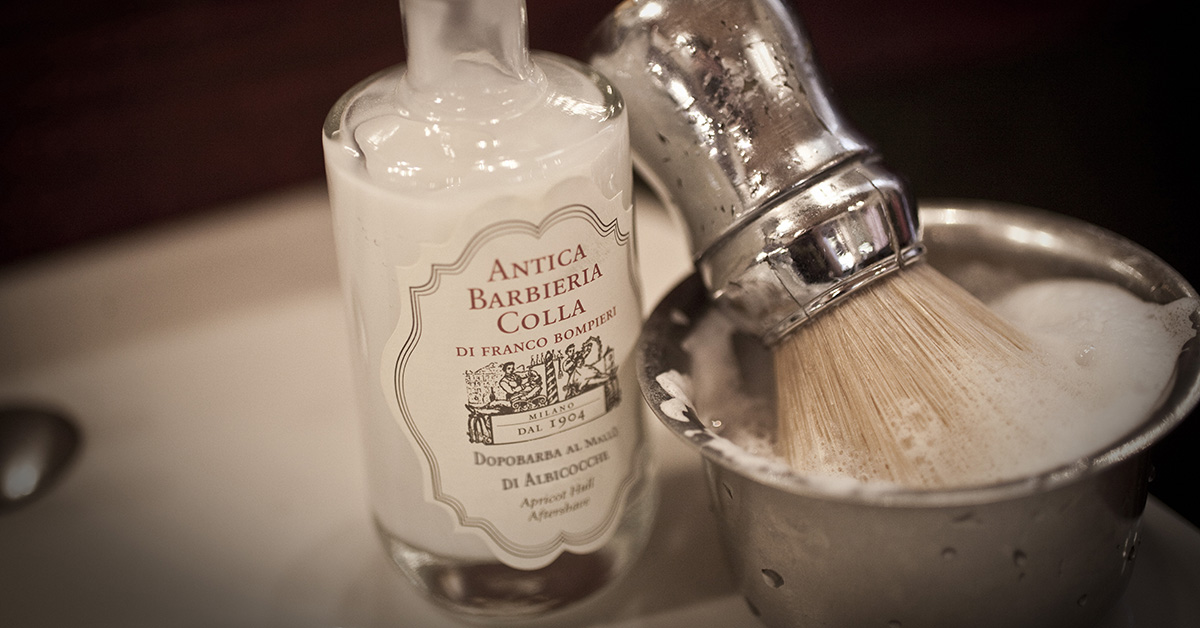 How to achieve a perfect shave even at home without giving up the benefits of a dedicated treatment? To meet this request, Antica Barbieria Colla makes available in the store and on the online shop all the products used in the store, including: