Why to choose an apricot hull aftershave? This is the question that, in all likelihood, many Antica Barbieria Colla customers will have asked themselves when they noticed this very important ingredient in one of our most beloved products. On the other hand, the beneficial and cosmetic properties of apricot have been known since ancient times, but not everyone is fully aware of the use of its hull and the incredible benefits it can guarantee to skin care.
Choosing the right aftershave is essential to minimize skin irritation due to shaving, nourish the skin thoroughly and limit the aging process. Below, all the useful information.
Apricot hull: which properties
It may seem like a trivial question, but many have wondered what apricot hull is. Yet the answer is not so obvious, as the hull is often mistakenly confused with the stone of a fruit.
In reality, it is the outer shell of the stone itself, that thin layer that separates it from the pulp. It is an element rich in tannins, vitamins and mineral salts and, for this reason, it is an indispensable ally for the well-being of the skin.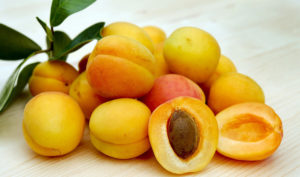 In detail, the apricot hull is known to be rich in:
Tannins and essential acids: these include polyphenols and fats of which many vegetables are rich in. They are recognized for their antioxidant properties, in particular for their sebum-regulating action on the skin;
Vitamin E: it is the most effective vitamin to fight the action of free radicals and, consequently, to slow down the cellular aging processes;
Vitamin A: known antioxidant, it acts above all at the skin level, strengthening it and stimulating the production of collagen, at the same time revitalizing the skin, hair and nails.
In other words, apricot hull is a real ally for the face: it lessens inflammation, regulates sebum production, reduces skin dryness and prevents the formation of wrinkles, spots and other imperfections.
Apricot Hull Afterhsave: why to choose it
As already mentioned, the hull of this extraordinary fruit is the protagonist of one of the most loved products of Antica Barbieria Colla: the homonymous Apricot Hull Aftershave. Why to choose it and, above all, use it consistently after the daily shaving routine?
First of all, it is an alcohol-free product and, for this reason, it strongly reduces skin irritations. But that's not all, as this aftershave also offers other important benefits:
it reduces irritation, deeply nourishing the skin;
it tones and refreshes the face after shaving, thanks to the action of vitamins and essential acids;
it protects the skin, especially from the action of atmospheric agents and pollution.
Last but not least, the non-greasy consistency facilitates its absorption and its formulation makes the aftershave ideal even for particularly sensitive skin. In short, a real ally not to be missed for a skin that is always healthy, soft and nourished, even after frequent shaving.