After the Christmas binges and the New Year's revels, a few days ago we finally inaugurated this 2022 and it's time to return to our everyday life. Getting back to your daily routine after the holidays is never easy, especially in this period, when the way we look could also be affected. But what better way to find yourself, and fix your appearance, if not by relying on Antica Barbieria Colla?
From a service in the shop to a perfect shave even at home, Antica Barberia Colla can offer you all the solutions to start this new working and personal year with great enthusiasm. Just follow a few easy tips.
Give yourself a relaxing moment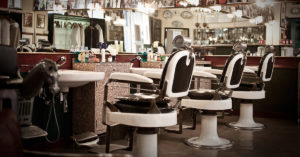 Getting back to your own pace after the idleness of the holidays can be quite hard. At the first business meeting, stress returns to its maximum level and remedying is more difficult than usual. So why not treat yourself to a relaxing moment, where you can leave your daily problems and doubts outside the door, to recharge your batteries?
Whether it's an artful shave or a long-awaited haircut, the service at Antica Barbieria Colla is a restorative experience, unique to try. Accompanied by the relaxing sound of scissors, and away from prying eyes, our barbers will be able to give you a moment of absolute calm where you can not only find your look, but also free your mind. And booking is very easy, just call + 39-02874312 or send an email to [email protected].
Reenergize in front of the mirror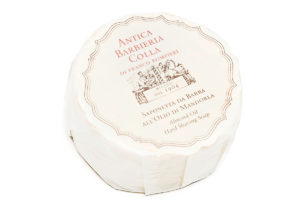 After the Christmas holidays, it is normal not to feel particularly fit, due to binges and a few too many drinks. And so the moment of the morning shave could become particularly boring, especially if by now you are used to the slightly more unkempt look typical of the holidays.
To find the lost stamina, it can be useful to take advantage of a regenerating scent, able to immediately put you in a good mood and, why not, bring to mind the serene moments of our existence. How? With Antica Barbieria Colla Almond Oil Hard Shaving Soap .
Completely handcrafted, this soap is one of the must-haves of home shaving, a product that cannot be missing. Thanks to its unsaturated and polyunsaturated fats, it ensures a moisturizing and soothing effect, perfect for softening the skin and hairs before passing the razor. But it is above all its olfactory note to give the daily charge, thanks to that almond scent of the past, capable of recalling happy memories. The easiest way to recharge in front of the mirror, regaining lost energy.
And after shaving? Just let yourself be enveloped by the fragrance of Apricot Hull Aftershave, thanks to its completely alcohol-free formulation, its vitamins and its essential fat acids. It relaxes, tones and refreshes the face after shaving and, not a small thing, protects the skin from irritation and the action of atmospheric agents.
Regenerate your hair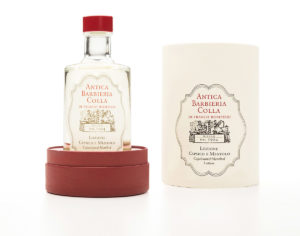 Dull and flattened hair after the holidays? It is one of the great  back to work classics : between an unbalanced diet and excessively frequent washing, hair suffers during the holidays. Yet finding the strength and softness of the past is not impossible, just use the right products.
Our Capsicum & Menthol Lotion, for example, was created to strengthen the hair and stimulate its regrowth. The formula of this product was specially designed by Franco Bompieri who, after a trip to Sicily, decided to combine the properties of two unique elements of their kind: capsicum, to stimulate blood circulation in the scalp, and menthol to give freshness and shine.
Try a new look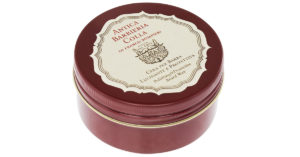 How to start the new year in the best possible way, if not by changing your look? Sometimes it doesn't take much to stimulate your self-esteem: a new haircut, a sculpted beard or, why not, an original mustache. And mustache could be among the protagonists of the new year, chosen by more and more men as an alternative to the now ubiquitous beard. But how to sculpt them, after making them grow? Just use the Extra-Firm Mustache Wax, different from classic waxes thanks to its high content in emollients. A plastic rather than static effect, to keep your mustache healthy without giving up their shape.
And for those who don't want to give up the beard? The answer is the Polishing and Protective Beard Wax, designed to nourish the hairs, making them appear softer and shinier.