Gently cleanse the face, scalp and hair using a single product, characterized by craftsmanship and quality ingredients: with this purpose in mind, Antica Barbieria Colla's Hair&Body Cleansing was born, combining the precious virtues of Spirulina Seaweed and Aloe.
By harnessing the qualities of specific ingredients, managed with patience and meticulousness, Antica Barbieria Colla has combined in a single cleanser everything you need to achieve perfect cleansing by performing just a few daily gestures.
The Hair&Body Cleansing is part of the new Men Skin Care Collection cosmetics line along with the Alcohol Free Deodorant Spray and the Hyaluronic Acid&Caffeine Face Cream:
thanks to the offer active until April 25, 2023, you can buy all 3 products of the Men Skin Care Collection line at a reserved price and get the Antica Barbieria Colla hatbox as a gift.
Spirulina Seaweed and Aloe: a panacea for the skin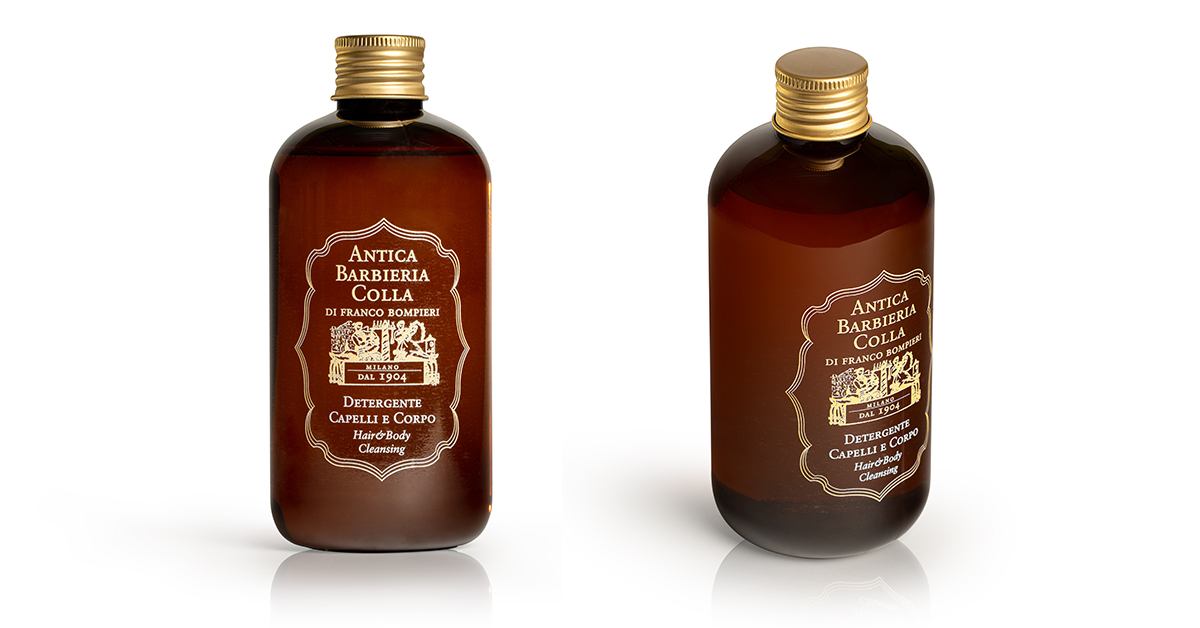 The new Hair&Body Cleansing is characterized by the presence of two valuable ingredients that together form a very beneficial combination for facial skin, hair and scalp: Spirulina Seaweed and Aloe.
In fact, thanks to the combination of the two components and their moisturizing action, it is possible to reduce the itching usually generated by scalp flaking.
In addition to preventing the appearance of dandruff, the cleanser makes the hair healthier and shinier and fortifies the follicles, promoting the elimination of the static that often characterizes the thinnest and most fragile hair.
Benefiting from the special combination of Spirulina Algae and Aloe is the epidermis in three hundred and sixty degrees.
The steps to achieve optimal cleansing
How to use the Hair&Body Cleansing as part of your daily beauty routine? Simply apply a small amount of the product to the skin, even performing a gentle massage to promote its beneficial effect, rinsing thoroughly after about ten seconds.
On the hair, on the other hand, the cleanser is used like a usual shampoo, massaging and letting the product act for a few seconds before proceeding with a copious rinse with lukewarm water.
Cleansing and moisturizing: some useful tips
Optimal cleansing of the face helps preserve the beauty and health of the epidermis, even before and after shaving. In addition, to ensure that the skin gets all the hydration it needs, it can prove very useful to apply to dry skin the new Hyaluronic Acid&Caffeine Face Cream, a concentrate of beneficial active ingredients that help give evenness and firmness.
Why not also try the Alcohol Free Deodorant Spray to normalize sweating while respecting the physiological balance of the skin?
To stay informed about the latest news from Antica Barbieria Colla, sign up for our newsletter.