Facial skin needs daily attention to always appear soft, firm and hydrated. It is precisely to meet this need that Antica Barbieria Colla has created the new Hyaluronic Acid&Caffeine Face Cream, a cosmetic that takes care of the skin by ensuring all the hydration and nourishment it needs.
Ideal for daily use and suitable for all skin types, the Hyaluronic Acid&Caffeine Face Cream is one of three products that make up Antica Barbieria Colla's new Men Skin Care Collection cosmetics line, along with the Hair&Body Cleansing and the Alcohol Free Deodorant Spray:
thanks to the offer active until April 25, 2023, you can buy all 3 products of the Men Skin Care Collection line at a reserved price and receive the Antica Barbieria Colla hatbox as a gift.
Benefits of the combination of Hyaluronic Acid and Caffeine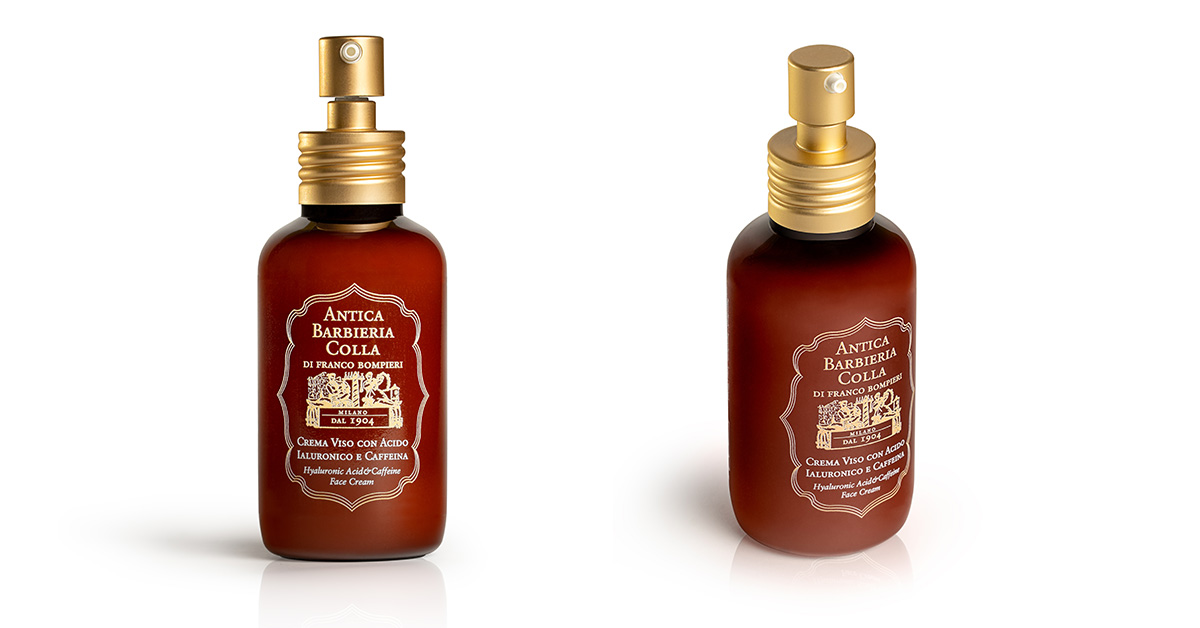 The special formula of the new Face Cream from the Men Skin Care Collection line is based on the perfect combination of two components: Hyaluronic Acid and Caffeine.
Caffeine acts effectively as a draining, defatting and toning agent, providing optimal results especially in the presence of puffiness and dark circles that can appear due to lack of rest, stress or tissue dehydration.
Hyaluronic acid, on the other hand, can volumize and give radiance to the complexion, making the face fuller and enhancing the cheeks, cheekbones and jawline contours.
This valuable element also helps the skin maintain its natural firmness and promotes optimal, long-lasting hydration, both minimizing existing wrinkles and delaying the formation of new signs of aging.
How to take care of your face every day
In order to take care of your face every day, it is certainly essential to ensure that your skin receives maximum hydration, but without neglecting the cleansing step. Here are all the steps to follow to set up an optimal beauty routine:
cleanse the face gently, such as using the Hair&Body Cleansing with Spirulina Algae and Aloe;
apply Hyaluronic Acid & Caffeine Face Cream to cleansed and perfectly dry skin, massaging slowly until fully absorbed.
To better regulate sweating while respecting the physiological balance of the skin, you can also try the Alcohol Free Deodorant Spray that is anti-perspirant and formulated to meet the needs of the most sensitive skin.
Sign up for our newsletter if you would like to stay informed about news from Antica Barbieria Colla.