Summer has finally arrived and many of you are getting ready for your well-deserved holidays. But between travel plans, exotic paradises to discover and plane tickets for the check-in, are you also thinking about your skin? Yes, because it is precisely in this period that skin care and protection become a real imperative, in order to avoid risky sun damage and maintain a youthful and healthy appearance.
Precisely for this reason, Antica Barbieria Colla has thought of a real beauty routine and, above all, an interesting surprise: until 4 August, our popular After Shave Sun Cream SPF30 will be offered with a 20% discount for newsletter subscribers!
Relax in the sun, but always protected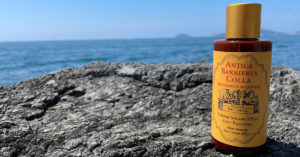 What could be better than a day spent at the beach sunbathing, accompanied only by the sound of the waves crashing on the sand? It is the dream of many, to escape their daily routine and bask in the sun, but not everyone pays adequate attention to protection. Especially after shaving.
Protecting the skin in summer is essential, as the sun's damaging rays may not only cause sunburn and other irritations, but also cause dangerous consequences over time. This is even more urgent for men who, by shaving their face and head, already subject their skin to irritation, thus reducing the body's normal defences against the sun.
This is why Antica Barbieria Colla has come up with its After Shaving Sun Cream SPF30: a solution designed for those who, after shaving their face or their hair, want to protect their skin without compromise. Thanks to aloe, wheat germ and almond oil, this cream reduces razor irritation, moisturises the skin and ensures maximum emollient properties. At the same time, the SPF30 protection factor blocks the sun's most harmful radiation, a real shield against sunburn and other problems. Finally, the deliberately non-waterproof formulation allows the product to be very light and velvety, without weighing down the skin.
Not just sunshine: your summer beauty routine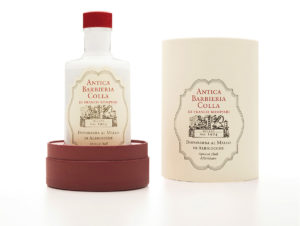 But what can you do to ensure that your skin gets the most refreshment, before and after sun exposure? Just follow Antica Barbieria Colla's summer beauty routine:
Protect yourself from the sun at all times by using our After Shave Sun Cream SPF30, applying it to all exposed areas and repeating the operation after leaving the water;
Prepare your skin for shaving by using emollient and moisturising products such as Almond Oil & Aloe Pre-Shave Cream or our Almond Oil and Red Sandalwood Hard Shaving Soaps;
Proceed with shaving, possibly using sharp, high-quality razors;
Apply our Apricot Hull Aftershave which, thanks to its vitamins and essential fatty acids, helps protect the skin from external aggression, moisturises the skin and limits redness.
Now all you have to do is take advantage of our offer: simply subscribe to our newsletter and buy our After Shave Sun Cream SPF30 to get an immediate 20% discount.