Have you always wanted to try Antica Barbieria Colla products, but you don't know which one to choose? Here is a new opportunity designed especially for those who want to discover the hair, beard and shaving line and experience all the benefits.
Your ABC Choice is the elegant box set that you can compose by choosing from a wide range of products, a convenient and unmissable opportunity to indulge in a moment of relaxation and special pampering, but also to surprise a loved one with a gift that will be sure appreciated.
How to compose the box set? How much does it cost and what products can be included? Here is everything you need to know.
What the Your ABC Choice box set contains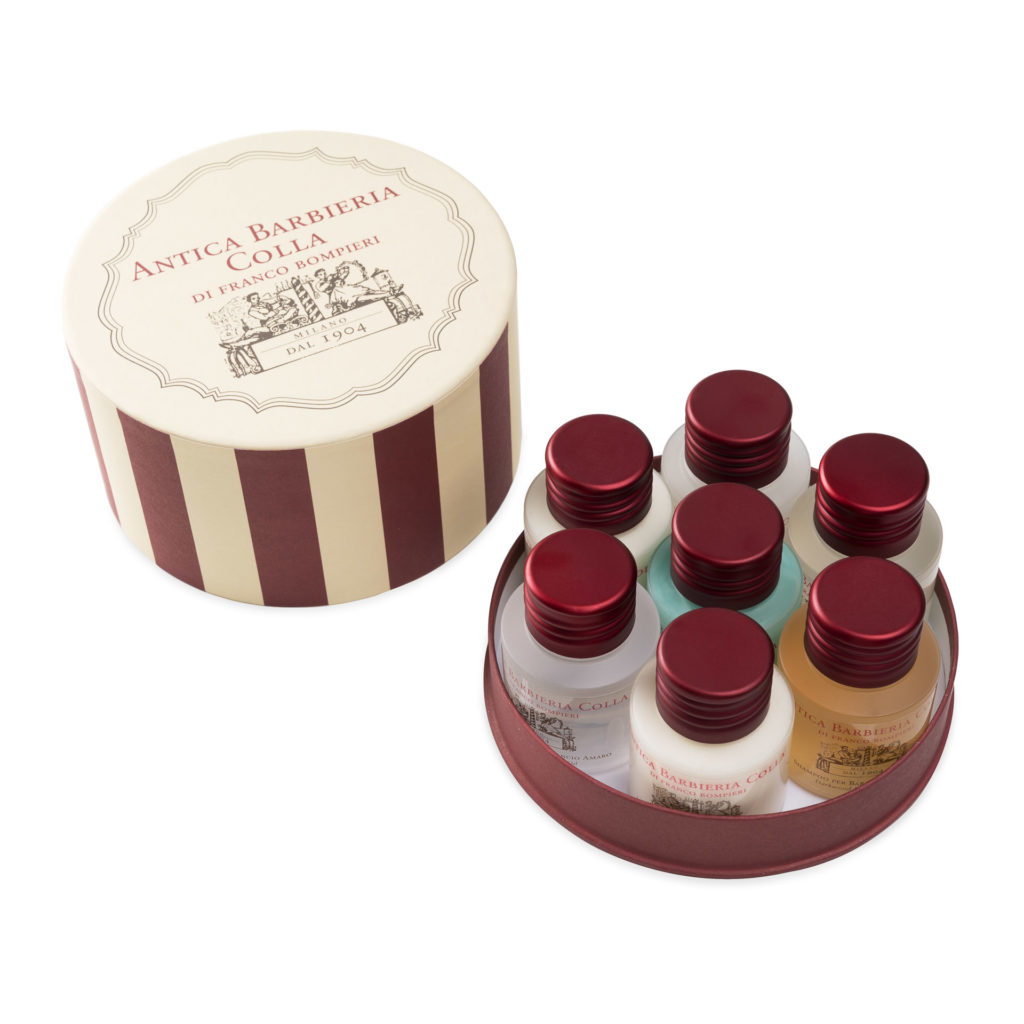 Antica Barbieria Colla gives you the opportunity to create a box set with exclusive packaging at a price of 35 euros, consisting of:
four samples of the iconic Colognes 1 9 0 4, in the 1.2 ml format;
7 of Antica Barbieria Colla's most representative products in the handy 30 ml mini-format to choose from.
Green Tobacco Aftershave Milk and Almond Oil Aftershave Milk, for example, are perfect for reducing irritation at the end of a shave while moisturizing and refreshing the skin. Apricot Hull Aftershave, on the other hand, soothes, tones and refreshes the face, adapting to even the most sensitive skin.
Capsicum & Menthol Lotion boasts an ancient formula to strengthen hair and stimulate hair growth, while the creamy texture of Herbal Conditioner is a true concentrate of active ingredients that reduces excess sebum by restoring the scalp's natural pH.
The Black Fig Hair Gel provides long-lasting natural fixing, while the rich selection of Shampoos meets the most diverse needs thanks to the properties of its many natural components-Mallow, Almond, Walnut, Egg and Rum.
Completing the selection are some bestselling beard care products, such as Jojoba Oil Beard Conditioner and Bitter Orange Beard Dry Oil.
How to compose the box set in a few steps
To compose Your ABC Choice and create your personalized box set, simply follow a few simple steps:
explore the selection of products proposed by Antica Barbieria Colla;
click on the "+" icon to add a single product to the cart (you can enter a maximum of two identical products);
reach the number of products allowed by the promotion, eventually clicking on the "-" icon to remove an item from the cart;
click on the "add to cart" button, which will be active as soon as the grand total of 7 products is reached.
At this point, in the shopping cart you'll see the list of chosen products and their quantities, then you'll just have to proceed with the order and payment, after indicating the preference regarding shipping or pickup directly in the store.
Why Your ABC Choice is a great gift idea
Refined, sophisticated and affordable, the Your ABC Choice box set can prove to be a winning gift idea on numerous occasions. What better opportunity to get ahead with Christmas gifts by putting a unique and original gift under the tree?